Upcoming Training Calendar
New classes will be scheduled soon.
Pay School Tuition
To make a payment towards your school tuition please select from the dopbox below. Please note the service charge fees have been included in the total amount. (Ex. $51.50 payment is $50.00 towards tuition and $1.50 for service charge)

How to Apply
The application process will be starting year-round as of March 1, 2020.
School Schedule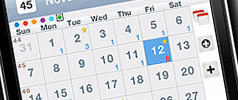 When do classes start?
What's my group or rotation schedule?