Pay School Fees
To make a payment towards fees owed to PPATKS please select from the dopbox below. Please note service fees have been included in pricing.
How to Apply
Applying has been made easy and applications are taken taken year-round!
School Schedule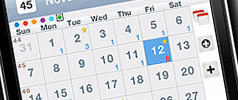 When do classes start?
What's my group or rotation schedule?